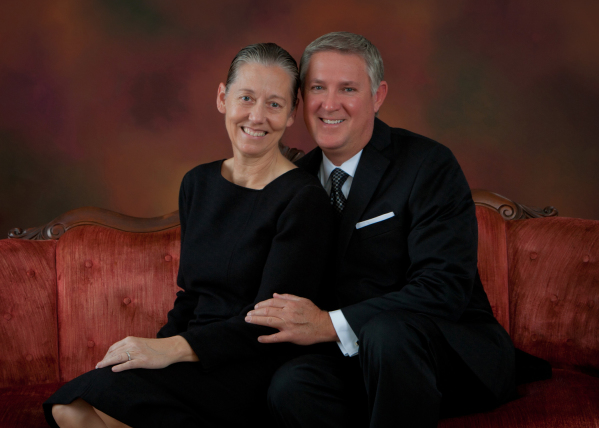 Our Leaders
Our Pastor
Dan Davis was elected Pastor of the First Pentecostal Church of Baton Rouge in July of 2002. Since that time, he and his wife, Sandi, have been the proverbial "nail in a sure place," sent here by God to do the work of the Kingdom. Only a man who is called and anointed can "shepherd" a congregation with the love, care, and commitment shown by Pastor Davis.
Sandi Davis stands with her husband in loving and caring for the congregation and community, as well as leading our music department. The excellence of her talent committed to God is reflected in each member of our music team through the power and anointing experienced in our worship services.

Through the years the Davis' were also highly involved in the Louisiana District UPC, working with T.F. and Thetus Tenney in various administrative and ministerial roles until the Tenney's retirement in 2005. Pastor Davis was the founding chairman of the District Music Committee (the first of its kind in our fellowship.) He and Sandi also are the founding directors of the Louisiana All State Youth Choir. They led this group for the first fifteen years of its existence.
When all is said and done, perhaps their greatest accomplishments are, in fact, their children and grandchildren. They are the parents of two daughters, Mandi Davis Hartzell and Heather Davis Dean. They are the grandparents of one delightful girl, Miss Ava Dean, and two loveable rowdy boys, Aidan and Zane Hartzell. Both daughters married ministers and are highly involved themselves in ministry. Mandi and her husband, Ryan, serve as Assistant Pastor at FPC of Baton Rouge. Heather and her husband, Chantry, serve as the Assistant Pastor of Calvary Tabernacle in Bentonville, Arkansas.
Our Assistant Pastor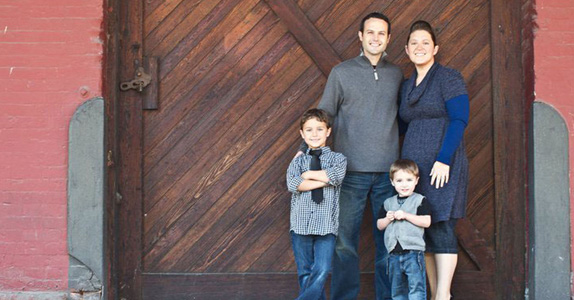 Ryan and Mandi Hartzell came to First Pentecostal Church of Baton Rouge in 2004. Ryan serves our Pastor, and the congregation of FPC, in the role of Assistant Pastor. He and his wife provide leadership to our students in 225 Nation. In addition, Ryan is also responsible for our Outreach Teams, Discipleship Class, and overseeing all other FPC Ministries.
Ryan is also currently the Section Two Youth President and as such serves on the Louisiana District UPC Youth Committee. He is responsible for youth events in our Section.
Mandi divides her time between being the full-time mother of two very active boys, Aidan and Zane, and her ministry responsibilities at FPC. In addition to her assisting her husband with both FPC and District Youth assignments, she is a gifted graphics artist and produces most of the graphics for the church.